About Us
Hi-Bit, a global electronics manufacture service provider, which is located at No.12 Xianghong road, torch high-tech industrial development zone (Xiangan), Xiamen, P.R.C.
Hi-Bit established in 1996, with more than 20 years experience. We strive to offer one stop solution from product design & engineering, manufacturing (including PCBA, tooling, final assembly and testing) to supply chain management service to our partner.
Hi-Bit is ISO9001, ISO14001 and ISO13485 certified with a strict quality control system. Hi-Bit has a world-wide range of customers mostly in US, Europe and Japan.
If you are looking to work with one of the top EMS providers in China, reach out to us today.
Why to choose Hi-Bit
Fast and efficient for NPI, Quick prototyping, low-mid volume / mid-high max
Global sourcing, Kaizen process
On time delivery is always key
Supported by the best quality & management control systems
Our management control system ensures a good process
Our engineering team is always at your service
Interested?
Feel free to contact us at any time to discuss your project.
Product design
Hi-bit provide smart and flexible product co-design service to our OEM/ODM partner during any stage of product design cycle. As a part of your design extend, Hi-bit would like to share our electronic and mechanical engineer experience with customer, so as we could transform your marketing idea to the product in market.
Quick prototyping
Mechanical mock up samples
Engineering service
From manufactureing to testing to supply chain, Hi-Bit provide a thoughtful engineering service. Our engineer team could optimize your product design, minimize the manufacture risk, higher yields, reduce product cost and improve product quality. We could enable you to launch a more competitive and profitable product to market.
DFX (Design for Excellence)
DFM: Design for Manufacturing
DFSC: Design for Supply Chain
DFR: Design for Reliability
Tooling Development
Key dimension & tolerance control
New Product Introduction
NPI team is under a experienced project manager lead, the team includes member from R&D engineer, material procurement people and manufacture engineer, the whole team could provide flexible, quick-turnover and high quality NPI service, ensure customer complex product launch to market smoothly and on time after EVT,DVT and PVT. Hi-Bit have experience to drive the things in the right way and save your time to market.
Hi-Bit NPI process
NPI Gantt Chart & weekly review
PFMEA (Process failure mode and effect analysis)
Manufacturing
We are expertise, as a more than 20 years EMS factory, we could apply the latest in advanced manufacturing techniques. We know how to control technique details in each process to attain a high quality product which you expect. We are flexible from extensive PCB assembly to complex box-build/system assembly. Our production line is equipped with flexibility and could meet different customer product request. We are smart ,we could make you order quick-turnover, and we could deal with low-mid volume and mid-high mix production. We support a developing new company and could grow up with the new company together.
Surface mount technology (SMT)
Electronic-Mechanical assembly
Mechanical assembly and box build
Supply Chain Management
For each product manufacture cycle, Hi-Bit supply chain team provide an end to end supplier chain solution to meet customer request. From material management, Hi-Bit help customer to gain and maintain a cost-effective competitive supply chain, shorten product material lead time, and lowdown the inventory stock to ensure JIT and VMI production mode. For manufacture management, material strict intake and kitting planning, running daily MRP via SAP ERP system to ensure the commit date to customer and improve Hi-Bit OTD performance.
Global Sourcing and Procurement
Supplier survey & AVL management
Localization & Cost Optimization
Rolling forecast and Order
Long lead-time material management
Daily Shortage material checking
Logistics & Aftermarket services
Quality
Through innovation and application of advance technologies ,together with our highly integrated teamwork ,we continuously review and improve our quality performance to exceed customer expectations.
Hi-Bit sites use HBQS quality system (a computer management system) to track quality assurance processes in real-time and reports on all steps in the manufacturing.
Management system
Hi-bit transforms the technical, product data and information into useful experiences, references and standards, strive to promote the integration of Industrial and Information, our goal is to make manufacture process more transparent and intelligent.
Manufacture planning system
Online Quality control System
Product technology database system
Temperature / huminity control
Request a quote
Feel free to contact us at any time to request a quote.
Markets
We have experience with products in the following markets.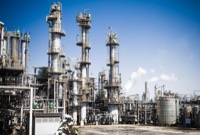 Industrial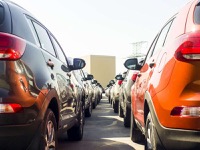 Automotive
Medical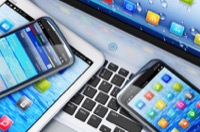 Consumer
Green / Eco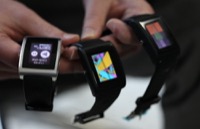 Wearables
Contact
Feel free to contact us for any questions or to request a quote.